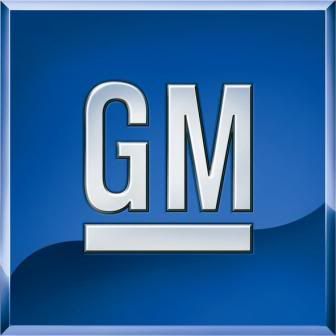 For those who are trying to pick the important details out of the GM restructuring stories flying around today, here's what we know so far:
(Updated 5:00 p.m., 4/27)
— Pontiac is to be phased out entirely by the end of 2010; Hummer and Saturn will be phased out by the end of 2009; Saab will hopefully be sold off shortly, and it seems GM is fairly confident this will happen.
— The G8 will be gone as of the end of this model year (2009).
— The G6, G3, Solstice and Torrent will slowly disappear through the 2009 and 2010 model years.
— The Vibe will likely be the final production vehicle in the lineup.
— More than 20,000 layoffs are expected, though it's not known yet which divisions (obviously, Pontiac-related is a safe bet here) and facilities will be impacted.
— There will be an "acceleration" of plant idling and shut-down along with a significant reduction in the dealer network — reportedly up to 40%.
— The restructuring plan will result in the taxpayers and union trusts owning a hefty chunk of General Motors.
— Bankruptcy is still not off the table.
— There is currently no viable offer on the table for the Saturn dealership network.
Click through for more.
The S:S:L NAIAS team saw the writing on the wall for Pontiac back in January. You can read those observations here:
https://speedsportlife.com/2009/01/14/lord-byron-pontiac-was-car/
It's worth noting that any deal involving Saturn is further complicated by their unique position as a dealer network; as an entity, Saturn has no manufacturing infrastructure of its own. An appropriate suitor for the Saturn nameplate would either have to a) be a car manufacturer that can supply vehicles for Saturn to brand and sell, or b) be an equity firm who can source production from either GM or another manufacturer in order to put product in the showrooms.
A few weeks back, I pointed out the possibility of a Renault-Nissan-Saturn alliance in a discussion, and I'm not the only one calling this as a viable option. Now that Chrysler's deal to share trucks and small call platforms with Nissan is on shaky ground (you can thank the Italians in part for that one, I'd wager), you can bet Ghosn will be looking at other options for having more "American" vehicles for sale here in the states. Saturn provides an excellent platform for this, allowing them to both source current domestic product while shifting toward rebadged imports if the brand succeeds. A manufacturing deal with GM for Saturn product could provide inroads for Renault to source GM's truck platform to underpin the next Titan if their relationship with Chrysler deteriorates to the point where the Ram platform is no longer a viable option.
At this point, it's anybody's guess, but GM has reassured us today that things will get far worse before they get any better.