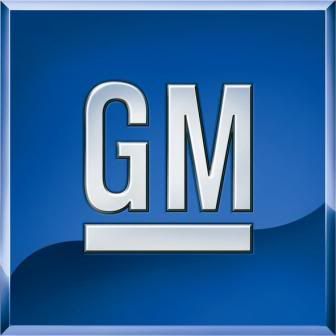 Blame management, the unions, asymmetrical trade regulations, or tough competition — because the blasé love to blame. But no matter where your armchair analysis pins responsibility, the fact is that America's once-proud R&D and manufacturing powerhouse has been reduced to bankruptcy — a fate that almost no other government has allowed to befall their automakers.
It is terrible when a long-standing business has to file for bankruptcy. There is a lot that needs to be done in the process, including hiring a Chapter 7 Bankruptcy Attorney Milwaukee firm, or an attorney where the business is based/registered so that the right motions can be filed for the legal reasons that have been decided. However, in cases where a company has a chance to stay afloat by reorganizing their business, they can file for chapter 11 bankruptcy. Doing so might ensure that the employees won't lose their jobs, and the company can function. Business owners can take the help of chapter 11 bankruptcy attorneys in Harrisburg or from law firms near them in such cases.
Coming back, the President is priming the country for bankruptcy that will affect assembly workers, suppliers, dealerships, and an already economically battered Midwest. We'll liveblog his comments after the jump.

10:55a CST: The phrase 'achievable' resurfaces in politics! GM's road to recovery is an 'achievable' plan. Also, the phrase 'tough, but fair' is used immediately before describing additional UAW concessions.
10:58: Obama says that GM's domestic manufacturing will increase for the first time in 30 years. The US government will invest $30b — 60% ownership — in GM. "Their survival, and the success of our overall economy, depend on it." "We're making these investments not because I want to spend taxpayer money, but because I want to protect it." "What I have no interest in doing is running GM. GM will be run by a private board of directors… the federal government will refrain from using its power as a shareholder and use it for only the most important corporate decisions."
11:02: Obama's reassurance that the government will not dictate GM's model matrix seems only slightly sincere; should be reiterated. "Building a leaner GM will come at a cost. It will take a painful toll on many Americans." "I want to say a word directly to all the men and women watching today wondering" if bankruptcy will affect them. 400K jobs lost in the industry before restructuring even began. Jobs will be lost, plants will close, dealerships will close, and so will suppliers. "I want you to know that what you're doing is making a sacrifice for the next generation – a sacrifice you may not have chosen to make, but a sacrifice you were nevertheless called to make so that your children will grow up in an America that still makes things, that still builds cars, that still strives for a better future." 21,000 workers will be laid off, 12 plants will be closed. The deal is, we're hemmorhaging jobs, plants, dealers and suppliers because the government won't support for fair, symmetrical trade. When does the government acknowledge its role in this crisis? Without that support, I'm not sure a producing America can exist.
11:08: It's a company that's not been just a source of income, but a source of pride for generations of auto workers and Americans. It has also been one that many a contract team (be they a denver contract lawyer or based elsewhere) has dealt with before. Obama closes with a throwback cliché: when restructuring is done and GM is functional, we can again say, "What is good for General Motors and all who work there, is good for the United States of America." The other day, I read a quip in a finance journal regarding GM's removal from the DJIA. Paraphrased: "… ending an era when GM was a barometer for the country's economy." Guess what? Even when GM does badly — it's still a barometer for the economy. A stressed economy. And even today, what is good for GM is good for the continued industrial base of this country.

11:18: GM CEO Fritz Henderson takes the mic to convince people of "The New GM's" viability. "Initially, The New GM will be majority owned by the US Treasury, the governments of Canada and Ontario, the UAW, the CAW, and with the support of a majority of GM's unsecured bondholders." "What is the most important thing to do is to get to our destination: restructure GM permanently, and get there fast."
11:20: GM expects to emerge as a new company in 60-90 days. Henderson thanks dealers, suppliers, retirees, and workers for their 'sacrifice.' Uses the term 'sacrifice' at least six times in the subsequent sentence. That word has got to grate on those close to GM by now.
11:22: "Our product launches remain on track." A new small car will be built Stateside 'profitably'. "These filings have no impact on our plans outside the US." Re: GM Europe: "We're very appreciative of the professionalism of the Magna team and grateful for the support we've received from the German government."
11:25: Henderson gives a shoutout to faithful customers: "We appreciate the confidence that many of you have placed in us over the years. Going forward we will offer you nothing less than best-in-class vehicles." "The days of launching 15 cars, expecting 5 to be hits and the rest to be 'okay' — are over."
11:27: A Mexican journalist asks about 13,000 Mexican jobs. Henderson: "Our Mexico ops are not part of the US bankruptcy process, and they are part of our strategy going forward."
11:29: Journalist: We've heard this restructuring rhetoric before. How can you convice Americans that this is the last restructuring? Henderson: The balance sheet was 'untenable.' "Bankruptcy allows us to permanently address problems that we weren't able to permanently address until today."
11:31: Michelle Maynard has changed her name to Micki, apparently. She asks how Henderson's role has changed in the company, because of the installation of a new board of directors. "I personally am a big believer in" separating the chairman's role from the CEO's role, Henderson said.
11:33: Journalist: Are you concerned about losing market share? Henderson: "We're open for business today. We're providing customers outstanding products, retail financing for customers, wholesale financing for dealers." There will be a series of first-day motions later today, expected to be approved, that should allow GM to operate as normal.
11:36: Journalist: If the largest shareholder recommends you make "car X", and you decide "car Y" makes more sense, what happens? Henderson: "We've not seen that even through the Auto Task Force" interactions; they've apparently been focused on the business-side only. Journalist: When will the treasury be fully divested? Henderson: Years, not months. Better question for the Treasury.
11:38: Journalist: "You plead for consumers to consider GM products. Will GM be rethinking its marketing approach?" You gotta love Wall Streeters who have never owned a car and are thoroughly out of touch with the real customers in the heartland who actually buy vehicles…
11:40: Journalist: How quickly will you move on GM management changes, and how will you refocus on product now that you don't have to worry about reorganization? Henderson: 22% reduction in salaried white-collar jobs by the end of the year; levels will be taken out of executive management to simplify the decisionmaking process. Re: product: Tom Stephens "is a superb choice" to run product development; he understands his limitations and where his assets are. Transition from Lutz to Stephens has been "seamless".
11:43: Journalist: Dealer rationalization thoughts? Henderson: There's a special program that shuttered dealers can take advantage of where we'll help them wind down their inventory before accelerated shutdown; some dealers don't partake. Dealers may protest their shutdown, but in honesty, few of those decisions will be overturned.
11:48: Journalist: What of Saab? Henderson: 3 bidders. GM Europe has provided some DIP financing; "GM is Saab's largest creditor."
11:49: Journalist from the BBC: Will Obama mandate a green GM-built American vehicle? See, this ignorance is really irritating. The journalist asked this question as if GM produces *only* fuel-swilling vehicles; the question could've easily been phrased, "Will he twist your arm to finally build green?" Pretty audacious for someone without intimate knowledge of the lineup. Henderson: Our goals are in line with not only Obama's goals, but those of governments around the world. Why does everyone assume a greener-than-thou persona when it comes to GM and the US?
11:53: Journalist: GM China business is up 53% on the year. Will The New GM focus more on China? "China remains a key part of our business." Henderson earlier reiterated platform consolidation intentions; is now answering questions about Chinese-built cars in the US. "Build where we sell" has worked in China, Henderson says. 99% of Chinese-sold cars are built there, he says. And that strategy works in the US, too.
11:59: Journalist: When you took the job, did you know you'd be filing bankruptcy? Henderson: "I indicated, at the time, that it was probable or more probable."
12:01: Journalist: Can you forecast 2010 production and employment? US: 40,000 hourly, 23,000 salaried. 2.3m units on two shifts. In 2010, we'll have to see what the market gives us.
12:04: Journalist: GM has recently produced superior product, but not gained market share. How do you get the American consumer to come back to GM? Henderson: Look at CTS and Malibu. We're able to translate good cars into results, whether it's market share or higher transaction price. By focusing on four core brands, we have the best chance of making every new launch pay. Launches will be used to generate brand excitement and sell other showroom cars. NUMMI's fate will be decided in 60-90 days, by the way.
12:06: Journalist: Looking back on the process, would it have been possible to file Ch 11 in the fall? Henderson: Last fall, DIP financing was not available. Not to mention that a GM bankruptcy when the economy was even worse and the country's mood was so freshly bad would have been awful, if not economically damaging.
12:08: Journalist: Can a smaller GM be the powerhouse a bigger GM once was? Henderson: Yes.
12:09: The Chief Restructuring Officer will be responsible for winding down the "Old GM" and won't have a role in the management of New GM at all.
12:10: Journalist: What of Delphi? Henderson: We do need the parts. We need to support Delphi. We've been supportive of Delphi's efforts to find an investor. We would anticipate that some key Delphi plants will go with the New GM.
12:12: Henderson: The last few days have been exceptionally difficult, personally and professionally. Realize this is a new beginning for GM. An opportunity to address what was an untenable capital structure. In the end, our focus needs to be on products and customers. We, as a leadership team, will be focused on products and customers. We are open for business, we're going to market through the month of June. We want to win your business.
12:15: "There are no second chances. And we won't need one. Thank you."